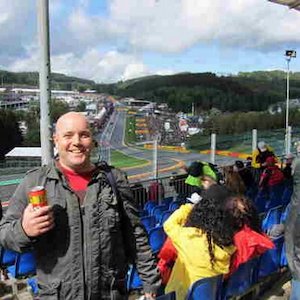 John McGee
Have been involved in testing for around 25 years so I have seen a lot of changes in that time, I can vaguely remember the days when we used to run pages and pages and pages and pages and pages and pages (you get my drift) of scripts manually. I love exploring both software and the world around me, love helping other testers learn and grow, setup inhouse online test events where testers from around my business share knowledge, experience and thoughts around testing, have previously spoke at Agile Test Northeast and Briefly at MOT north east winning the best presentation award at the first lightning talk event there.
What are you looking at? – Modern Art and Testing in the Blink of an Eye!
I'll take you through an overview of modern art and show you how it compares to testing. We'll talk about perspectives, how techniques in art and the testing world are the same, how bias impacts art and testing, introducing randomness...and repetition. I'll talk about how artists use models, tools, and heuristics in the same way that testers do. We'll look at how we both break the rules and attempt to tear-down society! How testers and artists use questioning techniques, how we both simplify complex thoughts, consider stakeholders in the art and development world, the use of the familiar as an oracle, how to overcome fears and obstacles. I'll thrown in a few Manifestos. We'll talk about staying focused, defocusing techniques in artworks and when testing, how artists kept you rooted into reality in truly abstract paintings and how we need to stay rooted to the reality of our missions while testing. I'll tell you how artists told stories and presented images to their audience and how we need to do the same. I'll blow your mind with Malevich's black square (possibly ruining your sleep for days!) and then I'll tell you how the FBI use art to improve agents observational, conversational and descriptive skills. As you can see there's a massive amount we can learn from the world of art and use in our roles as testers, in addition I'll blow your mind with Malevich's Black Square, give you a team building exercise you can use, make you think about testing in a new (and I believe completely unique) way and give you the confidence and belief to face any challenges. In addition to the comparisons and lessons for testers you will also learn: not all conceptual art is bollocks; Picasso is king (but Cézanne is better); Pollock is no drip; how a urinal changed the course of art and why your 5-year-old really couldn't do it. You'll also be able to blag your way through any gallery like an expert, your visits to the National Gallery or the Tate will never be the same. I'll even throw in Mulder and Scully and the X-Files for free.