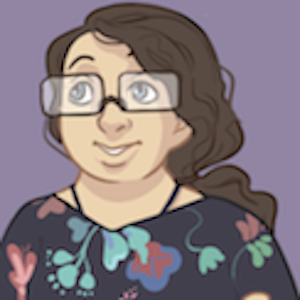 Gem Hill
Gem is a quality engineer by day, and is passionate about self care and mental health by night. They run SelfCare Backpack, and develop tools, resources, talks, and workshops around mental health and self care. They're currently working towards becoming a qualified counsellor.
Shame, failure, and finding your way through it
In the latter quarters of 2022, I failed. I was mentally and emotionally exhausted, and had some weird niggling health issues. I dropped the ball on some things at work, I panicked, I struggled to pick them back up again. My focus wavered, the shame båuilt, and I continued to let balls drop. I set expectations I couldn't keep (and I knew this as was setting those expectations). I stopped doing the things I needed to do to succeed. I wasn't keeping a to do list/focus area list. I wasn't reflecting on my work. I was dissociated, ashamed, and desperately trying to keep it all running in the background. Keeping up a facade of competence, never letting myself ask for help. And finally people noticed. I got feedback that was really useful. It was kind, and supportive. People wanted me to succeed and knew that I could, but I wasn't currently there. So how did I get back to where I wanted to be? I did a combination of things but the 3 that really set me up for success were: Rest, Reflection, Learning kind accountability. Through these I set myself up for success, allowed myself to ask for help, and got myself back to where I wanted to be. Shame can be a motivator for great change under certain circumstances, but you need to sit with it, to bring it out into the light. I'll share concrete tips for getting through shame and stepping into success.